Study for 6 weeks TO 12 months
Cooking School Bangkok
Join us in exotic Bangkok and become a chef.  Our teachers are more than just teachers–they are experienced chefs.
Extended culinary training available
Availability of 6 & 12 month Education Visas
Culinary internships at 4 & 5 star hotels and resorts inside and outside of Thailand
Learn the skills to become a chef
Mastery of cuisines–Asian, Western, or Pastry/Bakery
Basic culinary skills & knowledge–knife skills, HACCP, food costing, ingredients, cookware, etc
Achievement of authentic flavors and aromas
Professional plating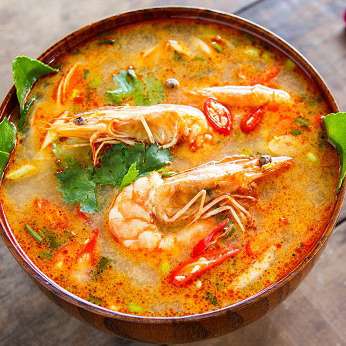 Professional & intensive training
Full time training (not part time)
Each student works independently (no shared cooking stations & no teams)
All dishes are first demonstrated by chef instructors
All dishes are prepared from scratch
Instruction and recipes are in English
How to join us in Bangkok
Pick the culinary program to study–Thai, Pan-Asian, Western or Pastry/Bakery
Pick the Monday you wish to start
Contact us at Ron@ThaiChefSchool.com
Reasonable accommodations are available
Join our Popular
Training Programs
Professional Chefs
Experienced Teachers
Contact Us:
Visit Us: Bangkok, Thailand

1770 Sukhumvit Road Soi 54, Bang Chak, Prakanong

You may call us Monday-Friday from 9 AM – 5 PM

Is there any question you would like to ask us?