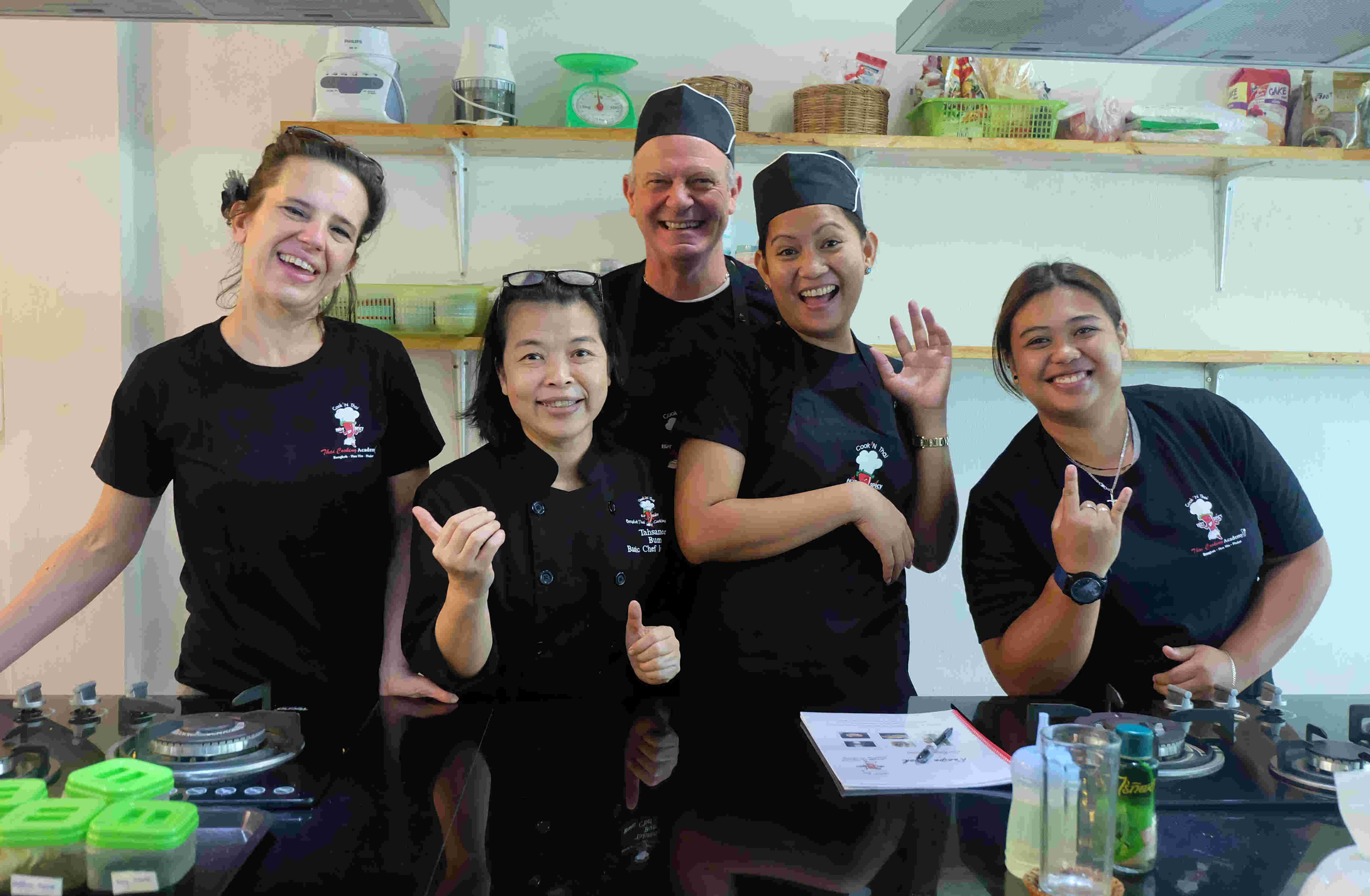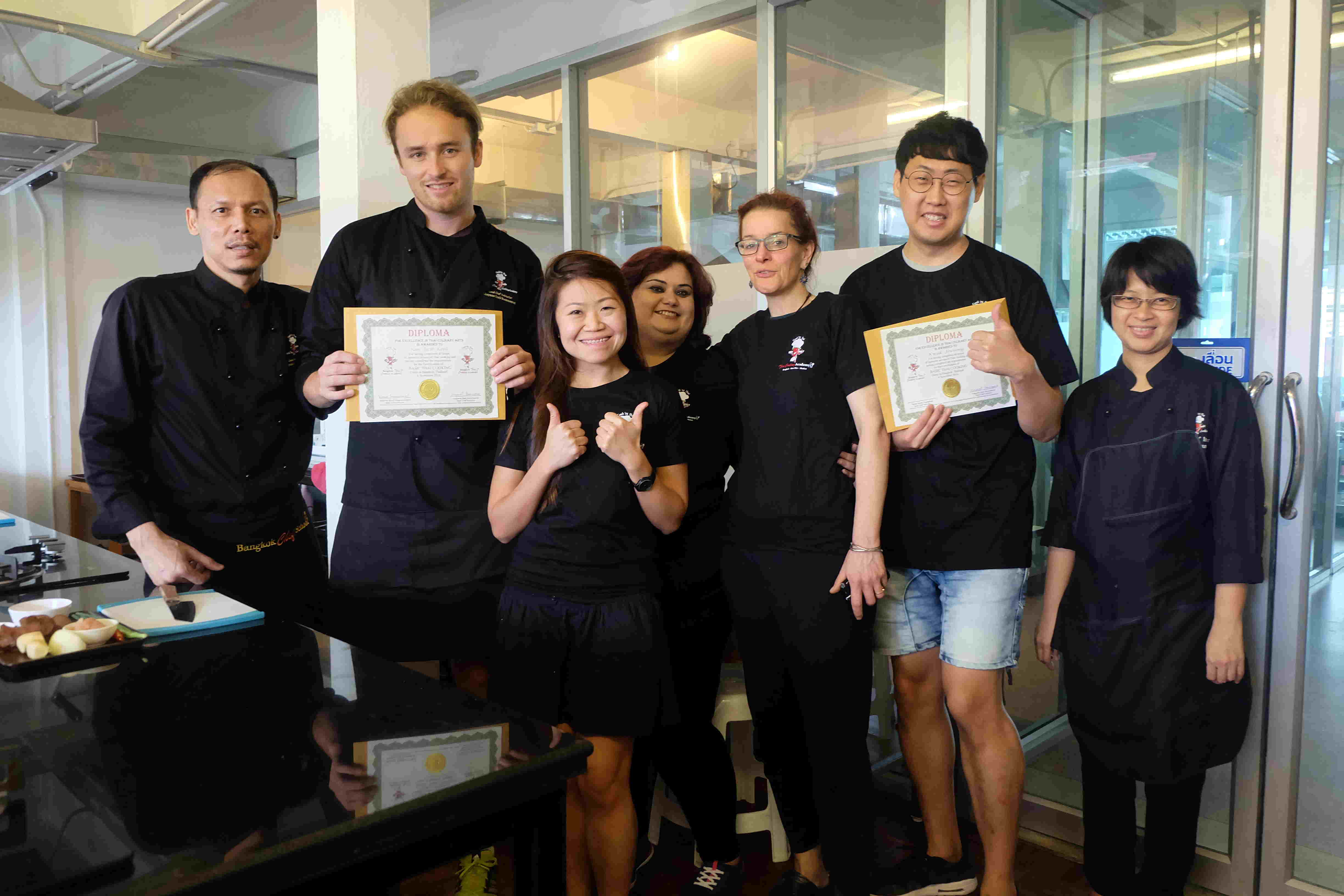 STUDENT EXCHANGE PROGRAM
In conjunction with your university, culinary school, or hospitality institution, we offer accredited training programs in Thai culinary arts.  You are invited to come to the City of Angels and learn Thai culinary arts with us.  We offer training of foreign hospitality and culinary students in the theory and practice of Thai cooking.  Training and all recipes are in English.
Program Length:  This is typically a 4 weeks training program, during which one can expect to learn 80-100 professional Thai dishes.
Training:  During your course, expect to learn:
Thai ingredients–fruits, vegetables, rice, noodles, coconuts, peppers, herbs & spices,….

Thai fruit carving




Use of Thai kitchen utensils & cookware

Master more than 80+ Thai professional dishes–curry pastes, dips, sauces, rice & noodles, street foods, Thai beverages, starters, salads, soups, stir fries, deep frieds, steamed & desserts

Learn vegetarian Thai cooking

Thai culture
Included in our program tuition are the following:
Airport pickup and return

Accommodations close to the school


Most meals (lunch and supper during training days)

Intensive training with recipes in English at the school cooking, cooking, and cooking
Tuition:  Varies depending on number of weeks and number of participants, contact us for a quote
Days in class: Typically Monday-Friday
Language:  English
Location:  Bangkok, Thailand
Training:  Training is done in new air conditioned professional chef classrooms.  Each student has his own cooking station and prep area.
To contact us, please send email to Info@ThaiChefSchool.com or click HERE.